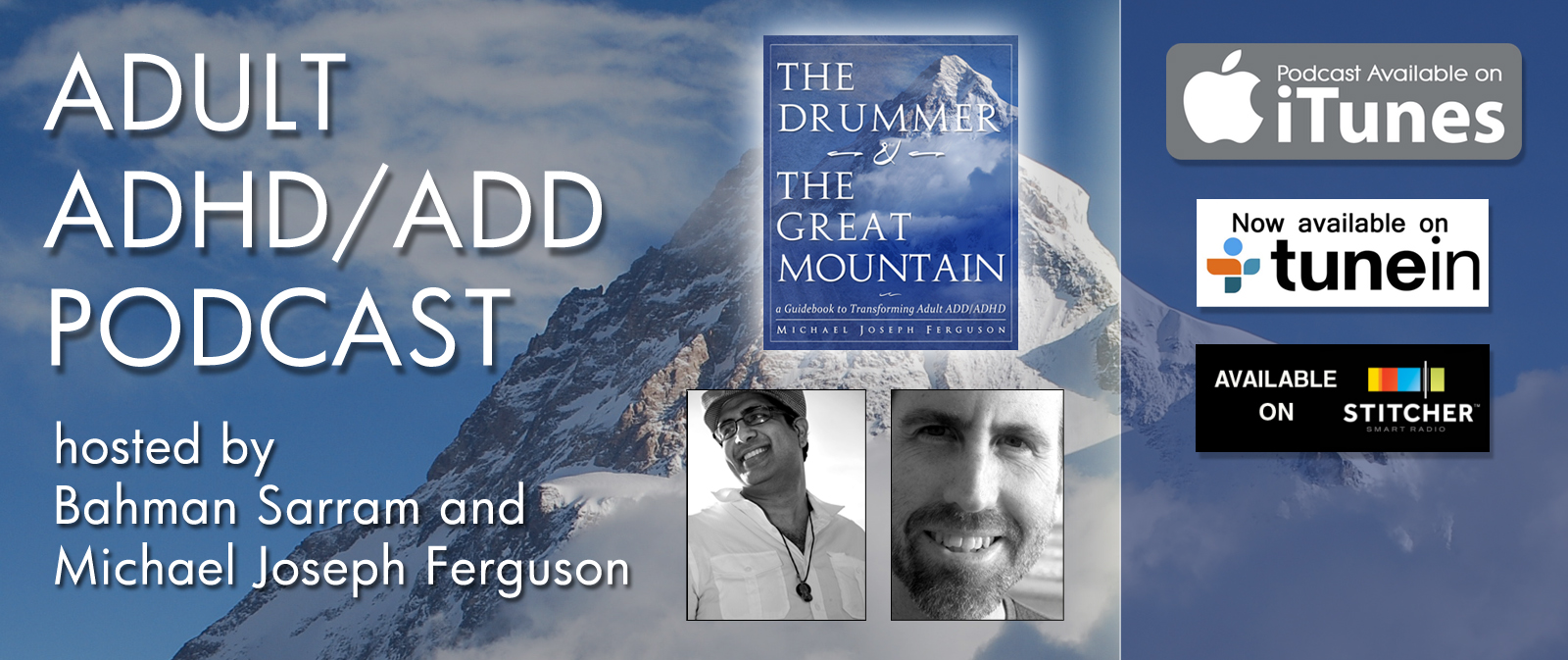 David Steele Interview. This podcast is an audio companion to the book "The Drummer and the Great Mountain – A Guidebook to Transforming Adult ADD / ADHD." Life coach, writer, and co-founder of the Rocky Mountain Compassionate Communication Network, David Steele discusses how to create greater compassion for ourselves and those around us, utilizing tools such as Nonviolent Communication (NVC).
David's websites:
As mentioned in the intro of the podcast, here's a few videos that may be helpful in our previous discussion on anxiety and panic attacks:
Don't see a player? Click this link to download the MP3 file.
If you have an Apple device (iPhone/iPad), you can download the podcast (and subscribe) for free at this link:
itunes.apple.com/us/podcast/adult-adhd-add-tips-support/id988935339
Visit the podcast web page to listen to all 49 episodes:
www.drummerandthegreatmountain.com/adult-adhd-add-podcast
For more info, visit: www.DrummerAndTheGreatMountain.com
Podcast: Play in new window | Download
Subscribe: Apple Podcasts | Android |