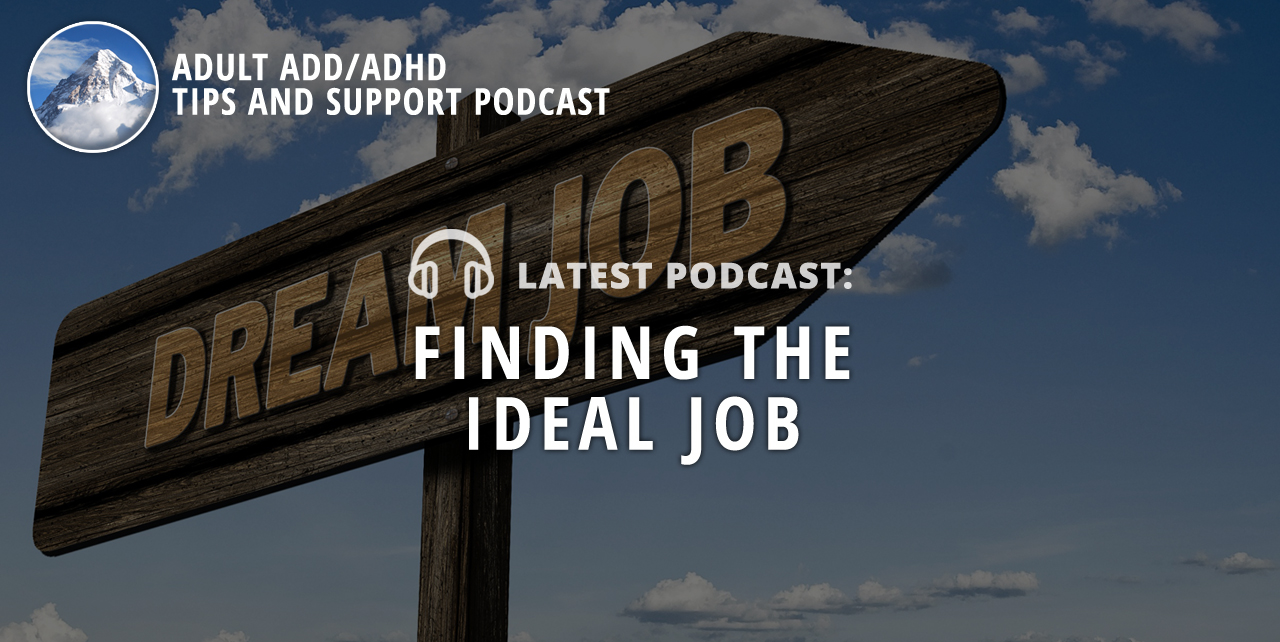 Adult ADHD ADD Tips and Support Podcast – Finding the Ideal Job. This podcast is an audio companion to the book "The Drummer and the Great Mountain – A Guidebook to Transforming Adult ADD / ADHD."
In this episode, we'll be joined by Bahman Sarram as we discuss the key ingredients of a hunter-type friendly job. Bahman recounts how shifting to a job better suited for his hunter-type tendencies freed up his extra time and energy, ultimately opening up big doors for his creative pursuits.
We'll discuss, point-by-point, what makes for a good hunter-type job, what doesn't, and how you can make your current job more suited for your hunter-type strengths.
Links mentioned in podcast:
Bahman's Upcoming Free Event in San Diego (Oct 19, 2019)
Don't see a player? Click this link to download the MP3 file.
If you have an Apple device (iPhone/iPad), you can download the podcast (and subscribe) for free at this link:
itunes.apple.com/us/podcast/adult-adhd-add-tips-support/id988935339
Visit the podcast web page to listen to all 66 episodes:
www.drummerandthegreatmountain.com/adult-adhd-add-podcast
If you're enjoying the music on our podcast, be sure to visit Bahman's website to hear his entire catalog of albums!
For more info, visit: www.DrummerAndTheGreatMountain.com
Podcast: Play in new window | Download
Subscribe: Apple Podcasts | Android |