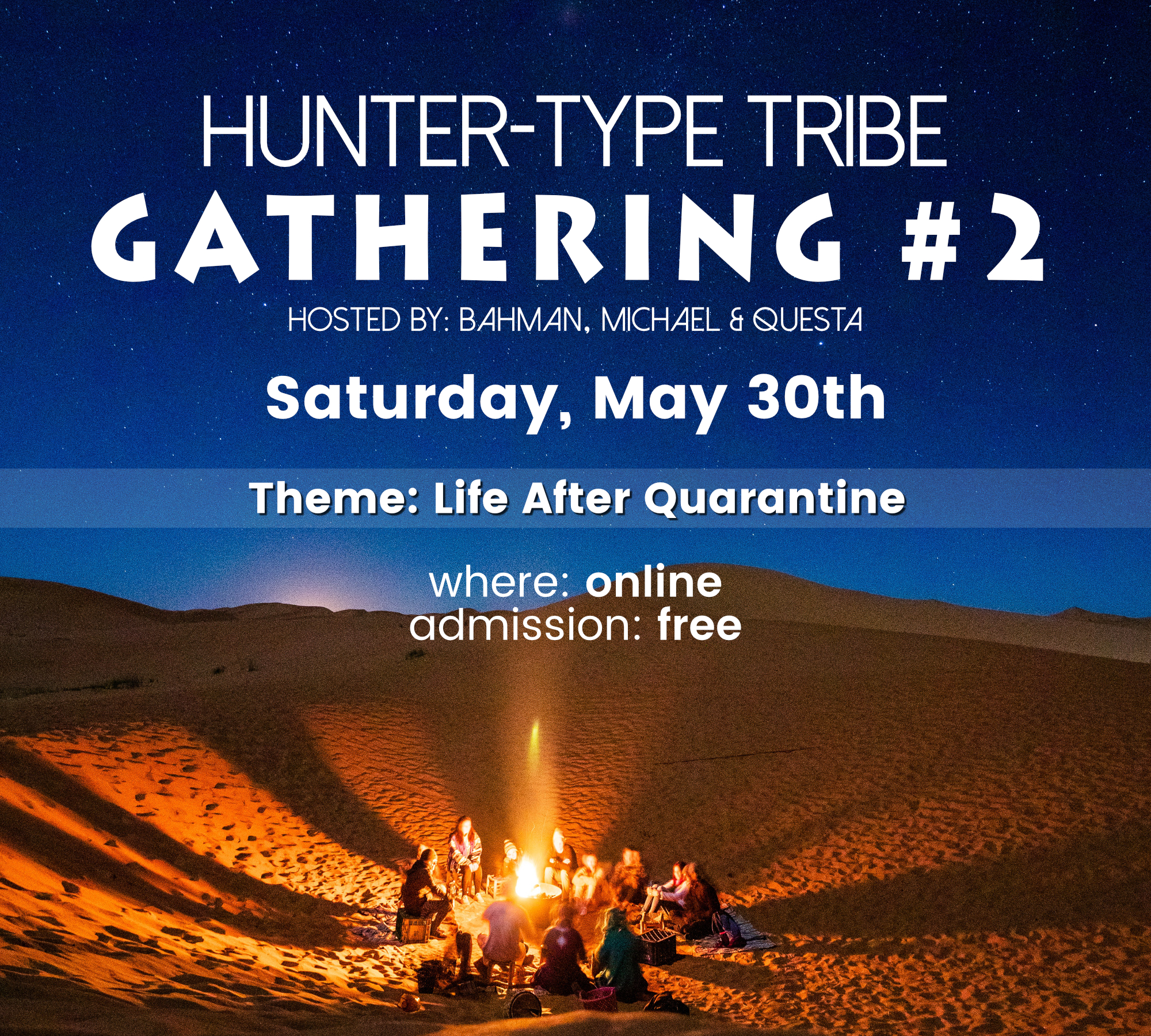 Hunter-type Tribe Gathering #2
Saturday, May 30th
10:30am – 12:00pm Pacific Time
Use this link to work out your local time.
In our second Hunter-type Tribe Gathering, we'll be discussing what life looks like for us "after quarantine":
How were we effected?
What insights were gained?
How have we fallen off our routine (and how do we get back up again)?
What is our life vision moving forward?
Each of us (and our loved ones) have been effected in different ways. This is an opportunity for us to come together, as a tribe, to share our experiences, insights, and places where we really need support.
Don't see a player? Click this link to download the MP3 file.
If you have an Apple device (iPhone/iPad), you can download the podcast (and subscribe) for free at this link:
itunes.apple.com/us/podcast/adult-adhd-add-tips-support/id988935339
Visit the podcast web page to listen to all 74 episodes:
www.drummerandthegreatmountain.com/adult-adhd-add-podcast
If you're enjoying the music on our podcast, be sure to visit Bahman's website to hear his entire catalog of albums!
For more info, visit: www.DrummerAndTheGreatMountain.com
Podcast: Play in new window | Download
Subscribe: Apple Podcasts | Android |