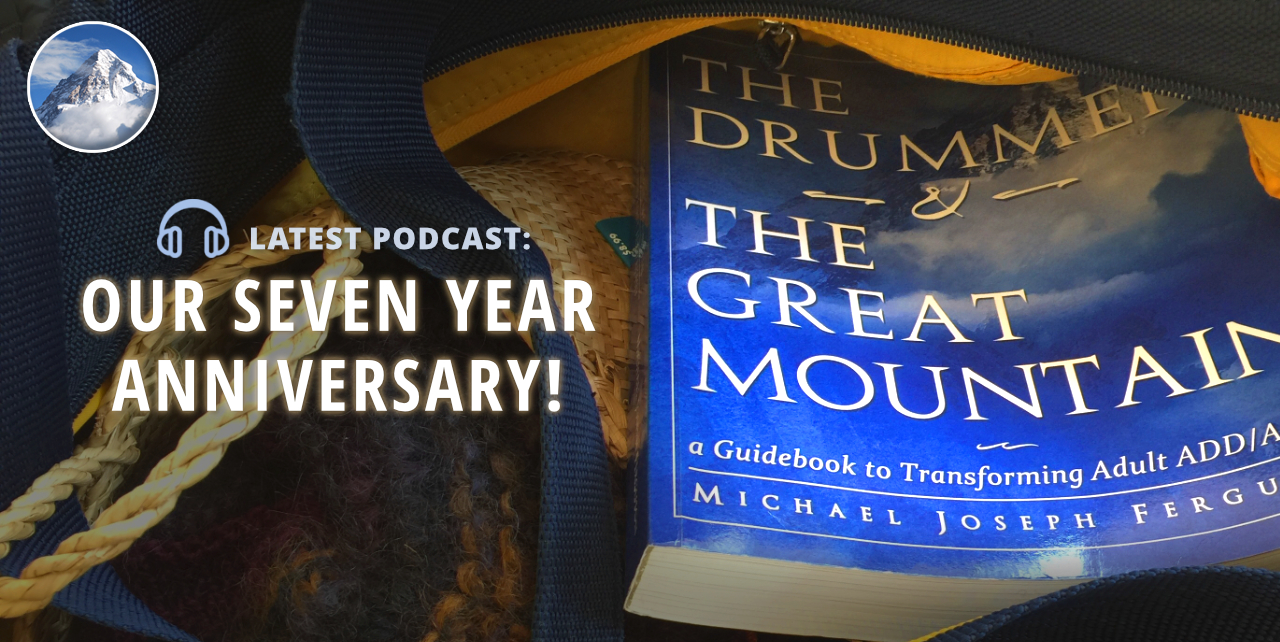 Adult ADHD ADD Tips and Support Podcast – Our Seven Year Anniversary! This podcast is an audio companion to the book "The Drummer and the Great Mountain – A Guidebook to Transforming Adult ADD / ADHD."
In this episode, we will be celebrating the seven year anniversary of the publication of "The Drummer and the Great Mountain." We will be reflecting on some of the core motivations for writing the book, what were the main influences, who were the key players involved in bringing the book to a wider audience, how our community (and the ADHD community at large) has evolved over the last seven years, and where we're going with the podcast and our work as we move forward.
From the bottom of our hearts, thank you all so much for being a part of this journey with us!
Onward!
~ Michael and the Team
Links Mentioned in this Episode:
Don't see a player? Click this link to download the MP3 file.
If you have an Apple device (iPhone/iPad), you can download the podcast (and subscribe) for free at this link:
itunes.apple.com/us/podcast/adult-adhd-add-tips-support/id988935339
Visit the podcast web page to listen to all 83 episodes:
www.drummerandthegreatmountain.com/adult-adhd-add-podcast
>> Take the ADHD Hunter-type Quiz
If you're enjoying the music on our podcast, be sure to visit Bahman's website to hear his entire catalog of albums!
For more info, visit: www.DrummerAndTheGreatMountain.com
Podcast: Play in new window | Download
Subscribe: Apple Podcasts | Android |