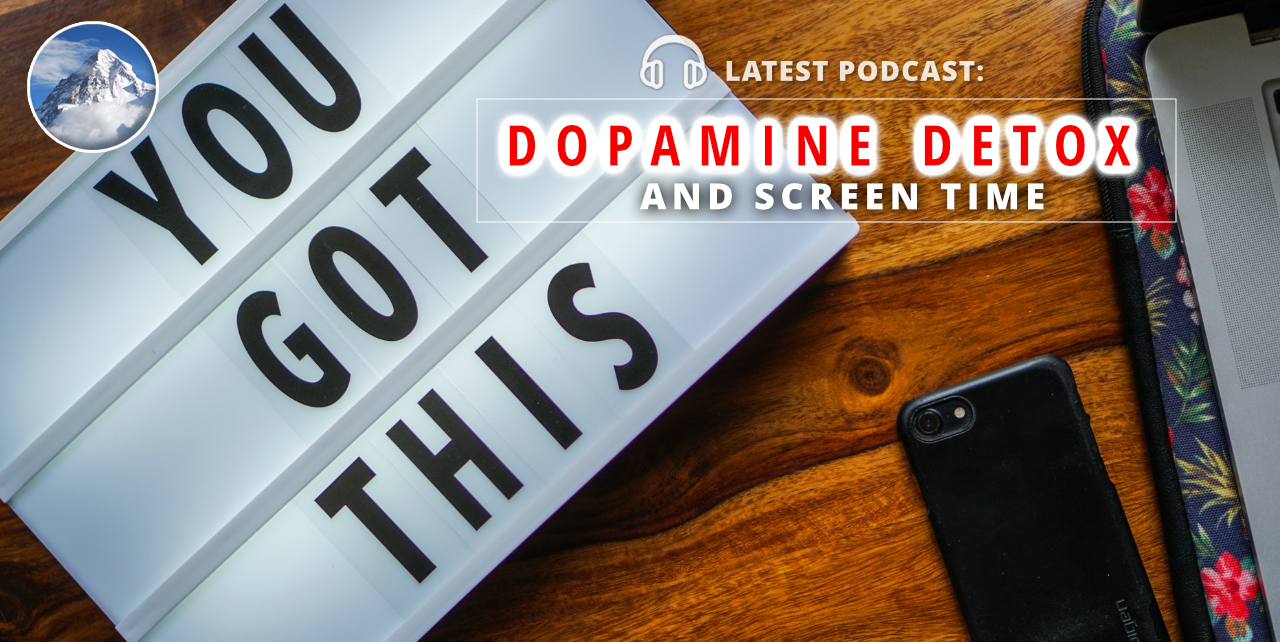 Adult ADHD ADD Tips and Support Podcast – Dopamine Detox and Screen Time. This podcast is an audio companion to the book "The Drummer and the Great Mountain – A Guidebook to Transforming Adult ADD / ADHD."
What is a dopamine detox?  How does using your phone everyday affect your dopamine levels and your overall ability to focus? In this episode, we'll explore how taking a one-day "dopamine detox" can greatly improve your wellbeing, and increase your ability to follow-through on the projects you care about.
Links Mentioned in this Episode:
To leave us a voice mail with a question you would like us to answer, or a win you'd like us to share regarding topics we cover on the podcast, please phone us at ‪(760) 487-8773‬. Outside the U.S. please use the country code +1.
Don't see a player? Click this link to download the MP3 file.
If you have an Apple device (iPhone/iPad), you can download the podcast (and subscribe) for free at this link:
itunes.apple.com/us/podcast/adult-adhd-add-tips-support/id988935339
Visit the podcast web page to listen to all 89 episodes:
www.drummerandthegreatmountain.com/adult-adhd-add-podcast
>> Take the ADHD Hunter-type Quiz
Outro voice over by Lauren Regan. 
Photo used in episode graphic: Prateek Katyal
If you're enjoying the music on our podcast, be sure to visit Bahman's website to hear his entire catalog of albums!
For more info, visit: www.DrummerAndTheGreatMountain.com
Podcast: Play in new window | Download
Subscribe: Apple Podcasts | Android |