The Drummer and the Great Mountain is now available in paperback! 465 pages – large format, easy-to-read text (7.5″ x 9.25″). Click the link below to purchase your copy.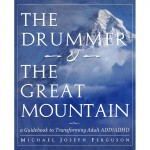 Price: $19.95 US

IMPORTANT SHIPPING NOTE:
We will be not be processing orders from Sep 21st through Sep 27, 2021.
All orders placed during this time will be processed on Sep 28.
If you need to get your book sooner, please consider ordering via Amazon.

Due to COVID-19 safety protocols and slower shipping,
orders can take 2 to 4 weeks to be delivered.
Thank you for your patience.
Please contact us if you are interested in making a bulk order, or your country isn't listed in the shipping rates.