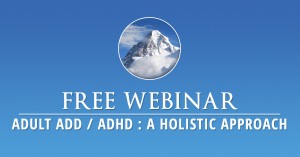 When: Monday, February 20, 2017 @ 4:30 PM Pacific Time (PST)
Where: Online
Price: Free
Space is limited, please register using the link below.
Author and Life Coach Michael Ferguson will be offering a 1 hour webinar presentation (with Q and A afterwards) on his work with Adult ADD/ADHD, and will discuss his new book, "The Drummer and the Great Mountain - A Guidebook to Transforming Adult ADD/ADHD."
If you (or someone you know) is super...